Crafting Your Visual Identity for Lasting Impressions
In today's competitive landscape, a strong and distinct brand identity is essential to stand out and make a lasting impact. At SPRDH, we offer comprehensive branding and collateral services that not only reflect your brand's essence but also resonate with your target audience.
1. Strategic Branding
We start by delving into your brand's core values, mission, and vision. Our experts analyze your industry landscape and target audience to create a branding strategy that aligns with your goals.
2. Creative Design
Our talented designers bring your brand to life through creative visuals. We design logos, typography, color palettes, and other visual elements that embody your brand's personality.
3. Collateral Development
From business cards and letterheads to brochures and flyers, we develop collateral materials that maintain consistency and reinforce your brand identity.
4. Digital Assets
In the digital age, a strong online presence is vital. We design web graphics, social media visuals, and email templates that ensure your brand is recognizable across all digital touchpoints.
5. Print Materials
Print collateral remains impactful. We design materials for events, trade shows, and marketing campaigns that leave a tangible impression on your audience.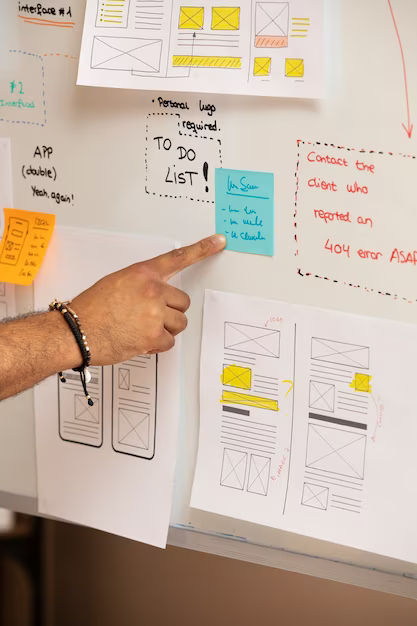 Benefits of SPRDH Branding and Collateral Services
Memorable Brand Identity: Our creative approach results in a brand identity that leaves a lasting impression on customers.
Consistency Across Channels: Consistent branding enhances brand recognition and builds trust among your audience.
Professionalism: High-quality collateral materials reflect professionalism and help you stand out in a crowded market.
Effective Communication: Our designs convey your brand's message clearly and effectively.
Market Differentiation: A well-defined brand sets you apart from competitors and establishes your unique position.
Industries We Serve
Our branding and collateral services cater to a wide range of industries, including:
Corporate: Establish a professional and trustworthy corporate image.
Startups: Build a strong foundation for your brand's growth.
Retail: Create visuals that resonate with your target shoppers.
Hospitality: Craft a brand identity that reflects the essence of your offerings.
Healthcare: Develop a comforting and reliable image for healthcare institutions.
Partner with SPRDH Solutions Pvt. Ltd.
Elevate your brand's visual identity with SPRDH's expert branding and collateral services. Let us help you leave a powerful impression on your audience.
Visuals that Speak Louder than Words – Elevate Your Brand with SPRDH.
Ready to enhance your brand's impact? Contact us today.